Prominent has been serving the specialized cleaning needs of hospitals, food service establishments and schools since 1984.
It is in these industries and institutions where you need more than just clean. You need to protect the health of everyone who depends on you, and this requires specialized experience and procedures unique to your environment.
Prominent cleaning has more than three decades of experience serving the needs of those taking care of our health, our children and preparing our meals.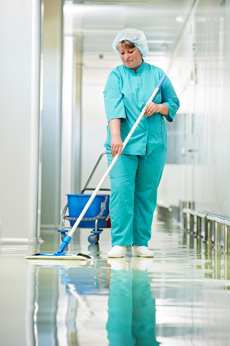 Hospitals and medical facilities require specialized services that guarantee the safety of the patient or customer. These services include detailed cleaning as a routine service, floor maintenance, and the use of special chemicals, cleaners and procedures in ORs and ERs.
Specialized facilities, such as urgent care, MRI facilities, and satellite locations have tailored operations to meet the specific needs of the equipment and facility.
Restaurants and Food service facilities are under constant scrutiny and inspection from government agencies. These customers require diligent, highly supervised services on all kitchen and food prep areas, in additional to the normal maintenance of the dining area.
Our food service staff are trained to use the appropriate QUATs chemicals, and to identify and remediate potential food safety violations.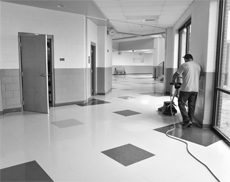 Schools and Institutional facilities require more than just a standard maintenance operation. Often times, these types of facilities are also in need of heightened precautions to ensure the safety of the students and faculty.
In addition to providing fully legal, and background checked porters to provide the maintenance services, dedicated supervision is implemented to add an extra layer of security.
Furthermore, school and institutional facilities generally do not have a consistent operating schedule, with hours that fluctuate from season to season. Although the daily hours and responsibility changes, the staff remains dedicated to the building and does not see seasonal turnover.
Call us today
(212) 924-1515